UEFA Euro 2020 Qualifying, Albania Beats Andorra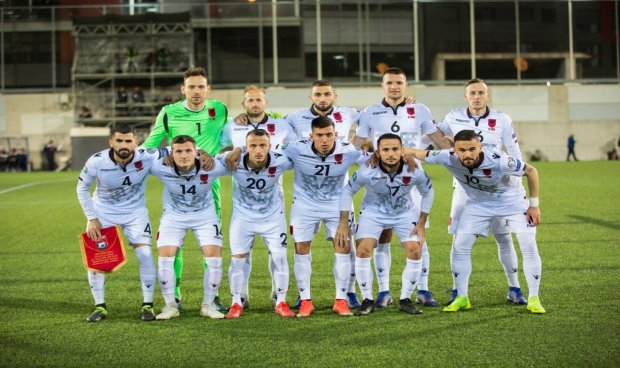 Albania national football team won on Monday night the match against Andorra, following a bad start of UEFA Euro 2020 qualifying.
Against a modest rival such as Andorra, Albanian team won with a 3-0 result, at Estadi Nacional stadium of Andorra.
Before the match, the Albanian temporary coach, Ervin Bulku as well as the Albaninan footballers declared that the victory is an obligation, after the loss against Turkey on Friday.
The loss of the first match against Turkey caused the sack of former coach, Christian Panucci.
Now Albania holds the third position with same points as Iceland (3), while France and Turkey have both 6 points each. The next match will be against Moldova on June 13, 2019.
Group H standings:
-France 6.
-Turkey 6.
-Albania 3.
-Iceland 3.
-Andorra 0.
-Moldova 0.