Durres, 'Start Smart', PM Promotes Vocational Training Center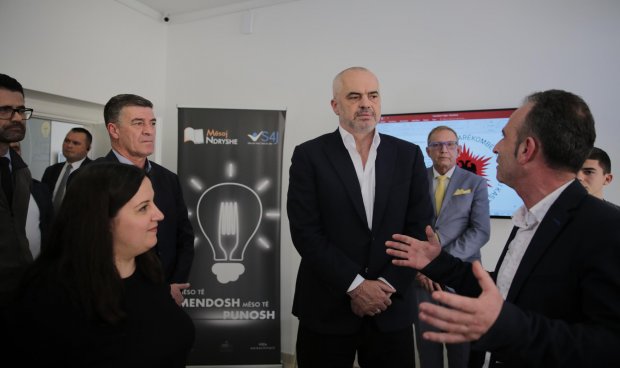 Prime Minister Edi Rama has visited on Monday the Vocational Training Center, part of a national training program in Durres which aims the training 20,000 unemployed job seekers.
The program called "Start Smart" is a package launched by the National Employment Service, which aims the extension to all the cities of the country.
"Very well, be assured that this helps you a lot because you have the desire to work, but you do not yet have a minimum qualification. So here are some basic principles, then we will help you to have the right contacts with your ventures and get started," said Rama.