Physical Clashes at KZAZ in Tropoja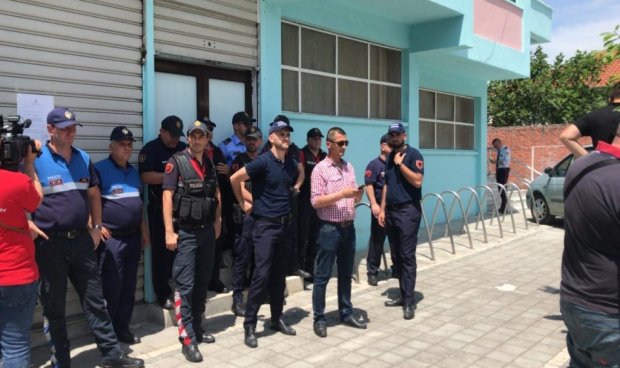 Unidentified people have entered the premises of Commission of Electoral Administration Zone (KZAZ) no. 9 at the Palace of Culture in Bajram Curri, Tropoja, removing the electoral materials.
The people in question have also clashed with the police. This act is alleged to have happened following a letter, wherein the Municipality of Bajram Curri, requested the KZAZ No. 9 directors, to submit all electoral materials in the Municipality until 10:00 today by implementing President Meta's decree elections to be cancelled on June 30.