Is This the Start of a Movement?
By Cim Peka
Albanian Daily News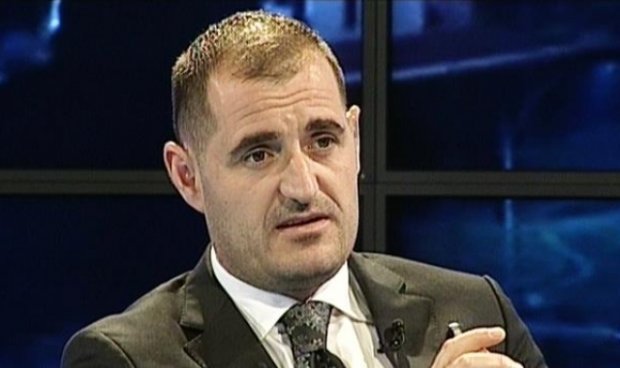 If I would make a bet, my prediction is this: the day Edi Rama impeaches the President in Parliament, he will send the special forces of Lleshi and the Guard of the Republic to remove the President from office. On the same day, on the TV screens and the media a bunch of willing analysts, journalists, constitutional experts paid by Rama will rush in to explain that the President cannot exercise his function until the Constitutional Court is pronounced. And the argument will continue that, in terms of vacancy, the functions of the President will be exercised by the Chair of Parliament. As a consequence, Gramoz Ruçi will be the one who will, as the acting President, will become the High Court and the Constitutional Court together with Edi Rama. BUUUM! The Rama-form that Meta refers to begins to apply rapidly. The judicial reform, in such way goes to another, higher level. So far, the reform has been simply the text messages of Angel Agaci (shadow Prime Minister) directed to Genta Balla on orders who should pass and who will fail in the vetting process.
President Meta's eager press conference caught by surprise many people. But, Edi Rama more than anyone else. Meta hit him in the 'Achilles heel'; where he is week: in the name of George Soros. What we all have known, but we did not make a sound or say a word; we talked with each other and with ourselves, but we did not have the courage to speak out loud, were articulated by Ilir Meta yesterday. Likewise, he used two terms, 'deep state', which is a copy of the same terminology used by President Trump against a part of the Democratic establishment in the United States in his political struggle, as well as 'state capture" by the Soros Foundation.
It is expected that the government propaganda machine will try to put this President's position to try and present it as his anti-Americanism, equaling Soros with the United States. Even yesterday that state security analysts emerged, striking the president for anti-Americanism, anti-NATO, anti-EU, and so on. This is not a bad thing, it's a good thing, because they show that at what level the situation is, so that the former Security Spies are now emerging as US defenders in Albania.
President Meta is not the first to hit Soros, his foundation, and his agenda. I'm just talking about politicians. Sali Berisha has been consistent in his critical approach to this network. An approach, which has been left in silence by the Democratic Party itself. In fact, Lulzim Basha, in his position as Chairman of the Democratic Party, somewhere in April 2017, strongly attacked George Soros by name in one of his speeches on the 'Tent of Freedom'. But that was it.
Yesterday's position of the President of the Republic places political discourse on another level. He speaks as head of state and not as party chairman or an ordinary MP. His ability to convey these messages to Tirana but also beyond the Atlantic is far greater. Not by chance, the Fox News network, prominent as President Trump's supporter but also as the main critic and main media opponent in the US to George Soros, echoed President Meta's press conference.
Ilir Meta, perhaps a bit late, but found the right message to resonate with the US internal political battle, positioned next to the Trump camp. With this new President's position, he achieves at least three goals. First, it shows the true face of George Soros's network in Albania as usurpers of all state institutions and so-called reforms; second, by separating the Soros Foundation from the American administration, he rejects Rama's propaganda for allegedly anti-Americanism and opposition, and third, he opens a political discourse in Albania that is in full resonance with that in Washington .
Soros's two strongest opponents in Europe are Mateo Salvini, the de facto leader of Italy and Prime Minister Viktor Urban. Both are the most attacked people from the so-called Soros-sponsored network of people in Europe. But both of them visited Washington during the month of June, Salivini invited by Deputy Secretary General. President Mike Pence, and Orban invited by President Trump. Are these two anti-Americans? The story of who attacks Soros is anti-American is still unclear. And Rama knows this well. That's why he has kept silence for two days. Ilir Meta has started playing a serious game, but a game that ultimately dismantles Edi Rama.
It is early to understand where the President is aiming to go, and as a result, a series of issues and questions arise.
First, how far will Ilir Meta go? Will it only suffice to delegitimize the justice reform and the Foundation itself, or will he go further by starting a populist, nationalist, sovereign movement in the Donald Trump model? If so, will he need to move ideologically to the right? Is he going outside the SMI political framework, and is he forming a much-anticipated move beyond the constituencies of traditional political parties? In what position would this movement put the current opposition, DP and SMI? Is he holding the flag of opposition? What is the position of the Democratic Party and Lulzim Basha as its leader and the opposition as a whole? What alternatives does he have to maintain his position as opposition leader and opposition views?
From yesterday, the political game has changed in Tirana. The challenge of Ilir Meta is toward everyone. Lulzim Basha has to keep his position as an opposition leader, but he must know how to keep it.