June 30 Elections - A Villainy to Albania
By Frank Shkreli
Albanian Daily News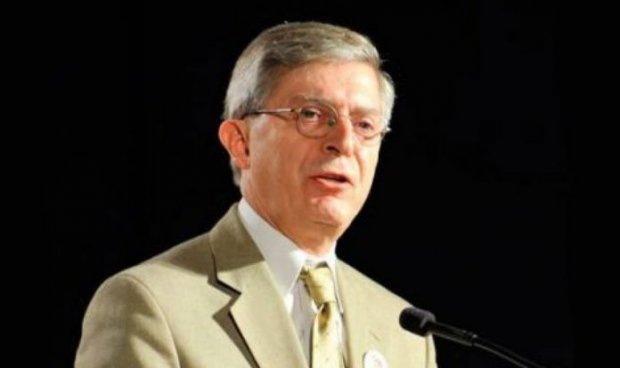 June 30 of PM Edi Rama's "voting-process" has come and gone, as they cannot be called elections based on any international standard. During the years, through my modest articles, I have tried to express my modest opinions, for better or for worse, of the political developments of these three post-communism decades in Albania and Kosovo. So this time, I do not want to repeat my already revealed disappointments regarding the current political class and lack of developments of a real democracy in our much-suffered region. Because If I did such a thing, I would upsey not only the reader, but even myself. So, on this occasion I would like to briefly express my personal disappointment with recent voting process in Albania, more or less similar to the reactions made by some of my honorable colleagues, such as Professor Sami Repishti, Nikolla Pano and David Philipps.
If these words can sound a bit harsh, I apologize, but they come from the heart of an Albanian-American who loves His own nation, and who thinks and believes that the Albanian nation, after one of the wildest communist dictatorships in the world, deserves much better than that. Indeed I am also disappointed by the non-response of the Diaspora, especially the Albanian-American community, regarding the situation created in Albania. I guarantee that if this condition was imposed today by foreigners, from Slavs, Greeks, Turks or Italians, you would see the Albanians of America with banners in protests in front of the United States Congress and the White House.
But what do we do now, to protest for the world to see, the Albanian against the Albanian ?!
-How can these be called elections, when less than 20% of eligible Albanians voters participated, while in most cases, socialist candidates went unchallenged?
-What government, be it wherever, would be proud of organizing such an ugly show?
Their organization was shameful and the defense of that process, from the highest levels of government and the ruling party, is an insult to the intelligence Albanians, but also of the internationals, not to say villainy on the process itself.
This was a useless political exercise, totally worthless. A big loss for the government and its prime minister! Even the opposition does not have to celebrate, as it was not a victory either for the united opposition. You should also know that the Albanian people are tired of all of you. Unfortunately, with this voting-process, this political class remains loyal to her legacy even after 30 years of post-communism: "turned off and shameful" before the Nation and the world.
What can I say about the internationals and their reaction on this case, including that of OSCE/ODIHR?
I want to confess that since 1989 and on, as part of my job I have followed carefully and closely the OSCE's missions go through the former communist world and I have always had the greatest respect for their work. I have been fortunate enough to be several times a member of delegation for overseeing elections in the former communist countries, including the first US State Department delegation in the first pluralist elections in March / April 1991 in Albania.
Although with many flaws and serious lack of standards, I regretfully have to say that the organization of those elections by the Ramiz Alia regime, nearly 30 years ago, met more the election standards set by the OSCE, in comparison with those organized by Rama government on last Sunday - three decades after the collapse of communism.
Therefore, the statement of the OSCE delegation on Monday was disappointing, as opposed to what they really had to say about local elections in Albania. You came to the conclusion that they were calm! It indeed is one of the standards, but so were even the elections in the era of communism, but can you say that these were free, fair and democratic - the key standards for setting the elections in a country that calls itself democratic and a member of NATO ?! I do not want to teach you, which should have been your preliminary report on these solutions because you are international experts. But I want to ask you:
- In what other European country would they accept a voting process like this that took place in Albania last weekend,
- 1. with a particiaption of less than 20% and
- 2. in most cases only with one Socialist Party candidate - without an opponent?
Were these democratic?!
I have been a US citizen for almost half a century and as an Albanian-American who, for the sake of my former job, I have been fortunate to cooperate during my career with many American diplomats, not only in Albania but in the world and for whom I have always had and maintained the greatest respect for their work in very difficult circumstances - I was surprised by the reaction of the US Embassy in Tirana for this voting-process, as it has surprised many Albanian-Americans with whom I have recently talked, and who are very concerned about the recent developments there, especially with the international reactions / disagreements over those developments.
"Voice of America" in Albanian, quotes the statement of the US Embassy in Tirana, according to which, "The United States welcomes the findings of the ODIHR observation mission, according to which June 30 municipal vote took place, generally in a calm and orderly way, as well as they gave a general positive assessment of the vote-counting process," states the statement quoted by VOA. "We recognize, however, as the ODIHR mission noted, that the political deadlock and polarization contributed to elections where voters did not have a significant choice. Despite the obstacles, the Albanian people - both those who participated in the elections and those who abstained - exercised their democratic right peacefully and we congratulate them for that.
"The Embassy's statement also agrees with the OSCE / ODIHR that "Those who want to challenge the outcome of the elections" should wait for a legal entity that does not exist today, "The Constitutional Court, which we hope it will be established soon, with judges who have passed a rigorous vetting process," said the statement.
International responses to Sunday's vote in Albania are being described by many experts inside and outside of Albania as support of an illegal process and outside of international standards. A friend of mine here in America reminded me of the times of fascism when Italy was sending 'foolish' people to Albania, especially in the field of medicine, considering them "buono per Albania".
1. Do internationals think that the government that Albanians have, 'e buono per Albania', because that is what Albanians deserve?
2. Why your declarations on the political activity do not reflect the truth about developments in the country, including corruption in all levels?
3. Tell the truth!
4. That is what Albanians are expecting of you.
I don't understand, why should we wait two months for OSCE/ODHIHR to issue a report on these voting-process, when it is pretty clear what happened, not only in the eyes of the internationals, but above all the Albanian people sees clearly what is happening in their country and they are 'voting' by their feet, leaving Albanian continuously.
If the internationals cannot help the situation, then I would advise them not to complicate it even worse than it is, with their statements or half-statements that do not reflect the reality of the situation in Albania!
Better keep quiet! Because ultimately this is a state created by the current political class itself and it is its moral and patriotic responsibility, that as soon as possible - through political dialogue and widespread participation of society - emerge from this political deadlock, before it is late - in order to avoid a national disaster, which the Albanian nation is now facing - thanks to its political and national irresponsibility.
Political class has to take its responsibility as soon as possible for the situation created in the country and, internationals have to also reflect deep for their role during these decades, so that the only winner is the Albanian Nation in its close and ever-held relations with USA and other NATO allies.
The time is now, not tomorrow, not the day after tomorrow, not after two months, waiting for OSCE's report, not when this or that political or legal entity is established.
Albanians have waited a lot and they are tired. But they should expect a new beginning. If you are Albanians, the inclusive dialogue for a new beginning should have started yesterday - for the great interest of the NATION.