Offer of a 'Window' for Dinner
By Veton Surroi
Albanian Daily News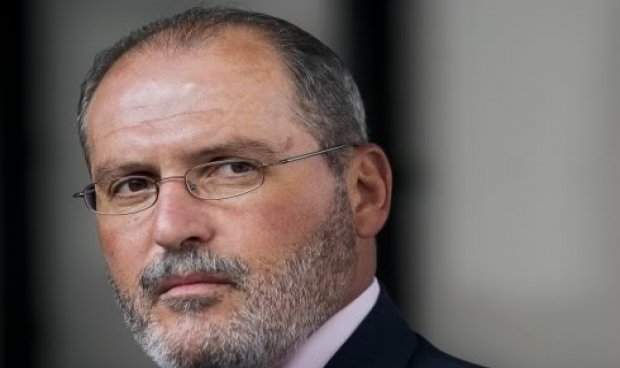 1.
I was having dinner with a friend of mine in Washington this week and he told me that the "window of opportunity" for reaching the agreement with Serbia is coming to an end.
- I've heard this even last year.
- Yes, but now it's different.
- But it was just like this even two years ago?
- It's true, but now it's different.
- Why is it different?
- Because President Vucic's plan was accepted by Thaci.
- And?
- And this is the first time this happens. And if you accepted, there would be support at the State Department.
- But Vucic is likely to implement an agreement, while all Kosovo is against Thaci.
- Yes, this is a problem indeed.
2.
However, my friend went on saying that the "window of opportunity" should be seized.
- Why all this persistence?
- Because Vucic finally has an agreement with which he can stand in front of his people.
- A piece of land here and a piece of land across the border, some people go there, and some come here: is this an agreement to you?
- Well, you are simplifying it, but in essence, Vucic takes the North as you take the seat to the UN.
- Even if Kosovo agrees to give the North, Vucic can only promise that he will not hinder the UN seat for Kosovo, but the decision is given by the Security Council, namely Putin. So the North is given for a promise that Putin can only fulfill?
- Yes, then the United States come into play, to reach agreements with Putin.
- And Putin asks Crimea, for example?
- Well, America cannot give that to him...
- So the four northern municipalities in exchange for a promise...
3.
But you will remain without a seat at the UN, the friend continued.
- Even this cannot be provided by Vucic.
-Yes, but the "window of opportunity" will be closed.
-Wait a moment. Is it about this "window of opportunity" for Vucic to stand before his people and say I took these four municipalities in exchange for the promise to the UN?
- You are simplifying it again. It is about the "window of opportunity", for a comprehensive agreement.
- Which is not that. So, all the conflict we have with Serbia is for the four municipalities in the North. All the devastation, the missing, the dead - all of them are issues that are solved with the four municipalities, which have been the real cause of the war.
- Yes, but it all must end...
- Leaving all the other issues open, except for the four northern municipalities that go to Serbia? At a time when Russia will dictate how things will flow, while the United States has been in a state of autopilot in foreign policy for a long time, without any particular interest in any of the issues discussed by Russia?
4.
It is Germany's fault, my friend said.
- Why did it defend a principle on which Europe was built, that there can be no solution to the problems by moving
people and peoples?
- No, because it hindered the agreement reached by the two presidents.
- An agreement that was against the principles would therefore also be against Germany, consequently against Europe, and consequently against the environment in which we want to integrate.
- But it did not give any other choice. Show me an alternative.
- The alternative is not to take place all the absurdities that have been made during the Brussels negotiations. Thaci is applying the method that Milosevic applied earlier, covering one of the problems that he created - the territorial autonomy of Serbs in Kosovo, the Brussels Agreement - with a larger problem of population and territorial exchange.
- But this is not an alternative solution, it's a process.
- Yes, the came to a dead end and a serious process will begin.
5.
Actually, I'm left alone in my assessments here in the city, my friend said.
- Good. And I'm glad it's dinner talk. And you are not in a position to formally offer your "window of opportunity".