Haradinaj Meets Meta after Resignation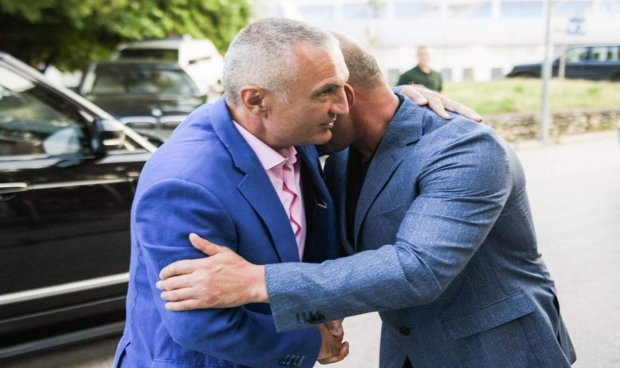 Former Prime Minister of Kosovo Ramush Haradinaj announced he met on Sunday with Albanian President Ilir Meta in Pristina. In a Facebook post, Haradinaj said they exchanged views on the political reality in Kosovo, Albania and the region, as well as on the processes that Kosovo is going through.
He stressed that joint engagement in the face of challenges strengthens the Albanian factor.
Meta had earlier expressed support for ex-PM, stating he is "proud of Ramush Haradinaj and convinced of his innocence". In a Twitter post, he wrote that "there is no infidelity and pressure that breaks down the statesman and the national hero".
"From now on we all have to sleep less, to be worried more and strongly unite so that Kosovo and our region remain intact in our peace and security as well as in the European future," the president added.
Prime Minister Ramush Haradinaj resigned after being summoned for questioning by the Kosovo Specialist Prosecutor's Office in The Hague. Senior officials from both Albania and Kosovo expressed support for and stood in solidarity with PM Haradinaj after his resignation, which was considered an act of a statesman who puts his country's interest first.