New Legal Package to Fight Informality in Sept
Albanian Daily News
Published
August 15, 2019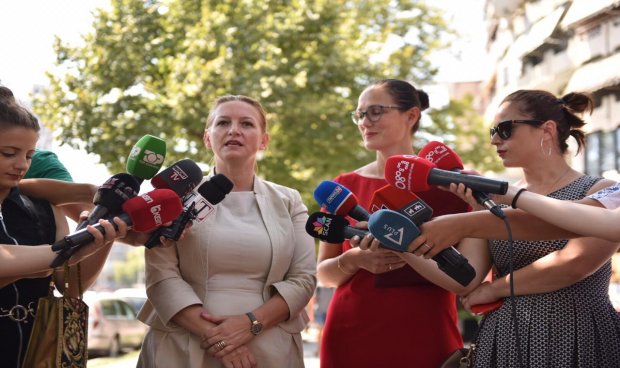 State institutions are recently advancing an action plan to fight informal economy all over the country. Prime Minister Edi Rama said on Wednesday that "it will be a long and persistent battle, but together with active citizens, this battle will achieve its goal."
On the other hand, Finance and Economy Minister Anila Denaj was present during a field inspection in Tirana on Wednesday. She said that the action will continue and in September the government will come up with a new legal package to fight informality.
In a statement to the media, Denaj the fight against informality is currently focused in Tirana and Saranda.
After a two-month action against informality, the tax administration has come up with some major problems to be fixed in the coming period, Denaj noted. She said that initially the authorities involved in the action should intensify the raising awareness campaign among citizens on the importance of receiving the tax invoice.
Secondly, Denaj said that businesses do not respect the law by avoiding the tax administration instruction or orders. She noted that they also have threatened employees, especially employees who have found violations in nightclubs or in some hotels where the owners have shown inappropriate behavior. Denaj further said that state institutions will continue to work according to law.
Moreover, Minister Denaj accused courts of obstructing the fight against informality by unblocking the activity of businesses caught in repeated violations of tax laws.
The ministry is finalizing a legal package and within the first week of September the government will come up with a decision on the steps to be followed until the package is approved, the minister noted. Also, Denaj added that the tax administration do not intend to fine businesses.
The process aims to raise awareness and move towards the right legal parameters, Minister Denaj said, adding that the new legal package will be open to public consultation.
Also present, the head of tax administration Delina Ibrahimaj said that the tax administration has already inspected the entire coastline and all the major cities. Since the beginning of the operation, 2,995 subjects have been inspected, out of which some 1,285 different violations have been identified.