Entrance from Kombinati to Tirana Completely Transformed
Albanian Daily News
Published
August 18, 2019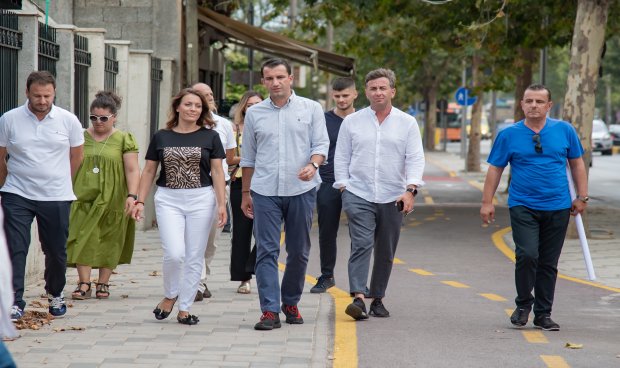 Drivers entering Tirana from the Kombinati area will now travel on roads with established infrastructure and signage.
After the rehabilitation of the entrances from "Elbasan", "Dibra" and "Dritan Hoxha" Street, the Municipality of Tirana has completed the reconstruction of the road segment from the overpass of Kombinat near the "Technological School" facilitating significantly the movement of vehicles in the area.
After inspecting the constructions, Tirana Mayor, Erion Veliaj, accompanied by Socialist MP Blerina Gjylameti, said: "This is not just an investment for the inhabitants of the Kombinat, despite being the main beneficiaries. There are 2.5 km of road connecting the Big Ring of Tirana with the center of Kombinat, wherein we have finished the investment next to Sharra cemetery," said Veliaj.
But the investment will not stop there. The mayor gave the good news of continuing infrastructure improvement projects even at the capillary level in the neighborhood.
"We will continue to invest on both sides of the road. On the one hand is "Misto Mame", where we intervened in some neighborhoods, but will continue even in other neighborhoods," he said.