Chrome Loaded HGVs Blocked at Bualli Pass
Albanian Daily News
Published
September 3, 2019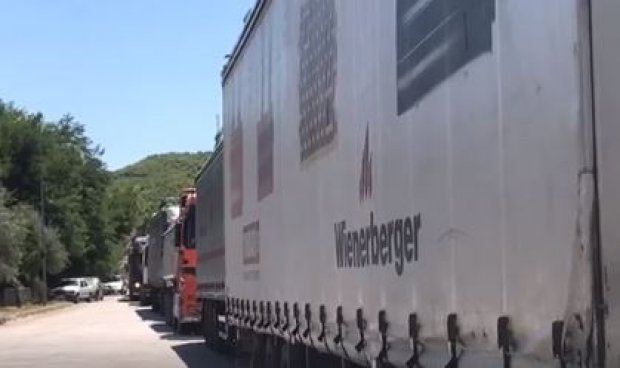 Heavy goods vehicle (HGV) loaded with chrome have not been allowed this Tuesday at Bualli Pass or Qafa e Buallit to transport their goods from Bulqiza to Durres.
According to vehicles' drivers, they have been blocked due to a recent order not to allow circulation if the HGVs surpass the weight of 8 tons of goods per axis, but they still declare that their vehicles are loaded in accordance with their registration's permit and accuse State Police of discrimination.
Regardless, these kinds of situations are usual because of weight controls and drivers say that Police is allowing other vehicles to continue their work with loads way over the allowed weight, also warn for protest unless their situation gets solved soon.