Own goal - A 'SHAME ON YOU' Report!

By Arben Manaj
Albanian Daily News
Published
September 6, 2019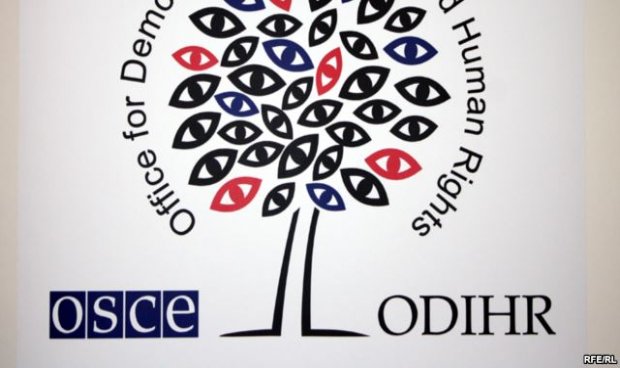 When I read the latest OSCE-ODHIR report, I had no sense of a personal triumph, because in that not-so-distant world, that is, before the election, I publicly whipped the OSCE for its atypical and undemocratic stance, allowing shameful elections, as Enver Hoxha used to do, who would be rolling in his grave for not inviting the OSCE while he was alive to monitor his peaceful elections.
I did not feel that way, although publicly on social media, I stated that "even though I am in Albania, I will not vote in farce elections, as I have lived for a quarter of a century in the West and my clock shows 2019 and not 1979."
I do not want to deal with the findings of the report, as the OSCE, with its headquarters in Vienna or wherever, there are still people who can think for themselves and in the depths of their souls are democrats and not gluttonous because their salaries are high.
What worried me, on the eve of the campaign, was the unexplained surprise, despite the goal of "punishing the dangerous precedent", as justified, by not taking part in the elections.
The OSCE, as an organization that has relevance to functioning only in states with fragile democracies that do not know how to make choices, or not perfect choices, has failed enormously in the case of Albania, as their report proves.
It has failed with its non-physiological, at best mitigated, myopia, and inexcusable protagonism and one-sided bias in the election.
The Albanian public is now aware of the views of the ambassador of this organization in Tirana, who behaved in a manner that he did not dare to do with his family in Germany, if he has any.
His reports at the center are certainly taped and is needed that this organization must analyze them for the failure and tolerance of what was happening during the campaign, which should have foreseen what might have happened, as it happened, which are already part of the report.
Any appraisal it has made of the many steps and actions or omissions of the responsible election authorities in the country, and how the election was going, should have served as an alarm bell, which certainly they have consciously tolerated.
I do not believe the OSCE headquarters in Tirana to be so naive, so inefficient in doing its job, because that would be a further reason for their futility and irrelevance in Albania, for which they are paid, or as the English call it "not fit for purpose".
Correcting or recommending between stale and repeated recommendations over decades, which the OSCE usually does, would be to shake and reshape the OSCE staff in Tirana, starting with Mr. "Shame on You", and continuing all the way to the weak link between Tirana and Vienna.
The irony of fate makes it even more difficult if this organization will run it by order, and less because of merit and expertise, Albania, and even more so, if its representative comes from a guilty government, for these ugly elections, such as the June 30th elections.
I am not saying what is already known that if there were no problematic places like Albania with the elections, this organization and their officials would not be in a working relationship, and would be paid in great numbers to avoid as many own goals reports as possible.
All those internationals, including the Americans of Trump, who certified the elections, which this own goal report certified, have left Albanians down and fall short of their level of conception of democracy after massively boycotting the 2019 all-communist elections.
At the very least, let them make a mea culpa if they want to remain in the hearts of Albanians as lanterns of democracy, and not "correctors" of boundaries for presidential or electoral PR.
Albanians already know what it means in English; "Shame on you," and they don't get tired of saying it when they feel it must be said, to anyone.