Cakaj in Israel, Honors Holocaust Victims
Albanian Daily News
Published
September 11, 2019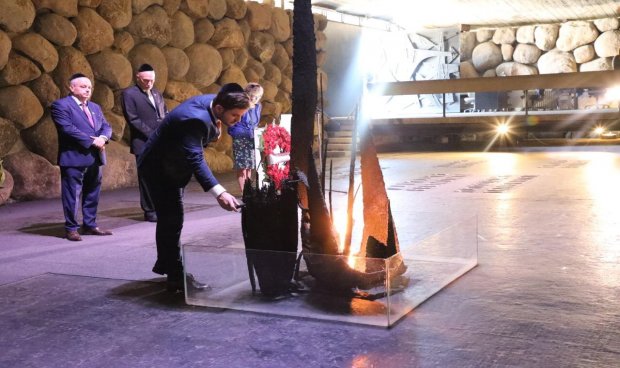 Acting Minister for Europe and Foreign Affairs, Gent Cakaj held a visit this Wednesday at "Yad Vashem" Holocaust Museum in Jerusalem.
Cakaj was informed on horrible histories of Jewish massive extermination during World War II, while he declared that Albania was the only country in Europe that had 10 times more Jewish people after this War.
"Albania is the only country in Europe where the number of Jewish people was ten times higher after World War II.
For this reason, the people and the state of Israel have always expressed gratitude to the nobility of the Albanian people. We feel so proud to be on the right side of history. Acting against Antisemitism is a moral obligation to all of us," declared Cakaj.