Cakaj Meeting wit Israeli Minister, Discussion on Mediterranean Conference
Albanian Daily News
Published
September 11, 2019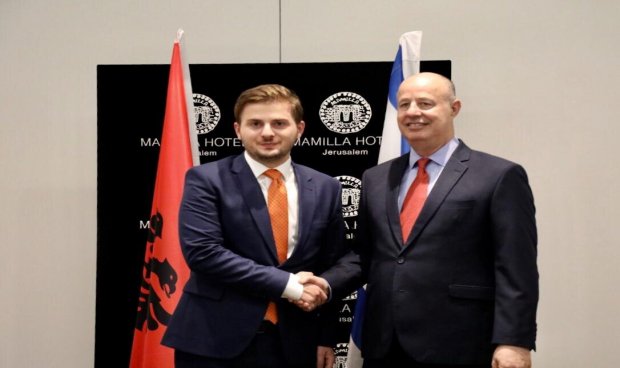 Albanian Acting Minister for Europe and Foreign Affairs, Gent Cakaj was received this Wednesday in a meeting by Israeli Minister for Regional Cooperation, Tzachi Hanegbi.
Mani topic of this meeting was Albania's preparation for the Mediterranean Group Conference on October 24 and 25, upon which discussions took place.
Currently, evaluating the relevance of the Conference's topics, such as regional security cooperation, common policies on the fight against terrorism and cooperation on economic and social prosperity of Mediterranean countries, which will be the focus of discussions at this Conference, Israel's participation would be of particular importance.
Additionally, the two ministers discussed the possibilities of further strengthening bilateral relations between Albania and Israel, especially in the fields of economy, tourism and security.
Also, Cakaj's visit to Israel will be complemented by further concrete political and diplomatic measures to strengthen relations between the two countries.