Cooperation Levels between Tirana and Prague to Increase
Albanian Daily News
Published
September 11, 2019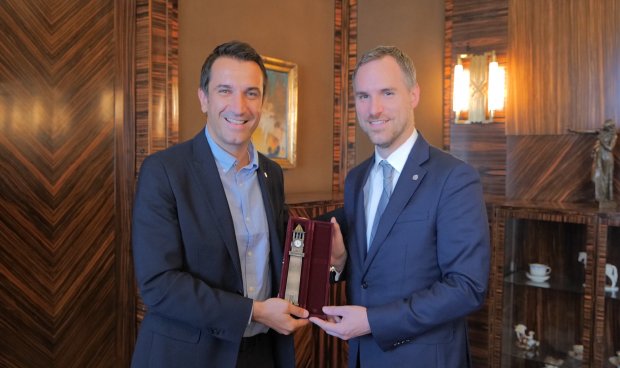 Tirana and Prague will increase co-operation between them, especially start-ups in the areas of entrepreneurship, youth and culture.
Tirana Mayor Erion Veliaj is on a two-day visit to the Czech Republic, where he was hosted by his Prague counterpart, Zdenek Heib, where they discussed how the two cities could strengthen relations and build new co-operation bridges to the benefit of the citizens.
Mayor Veliaj thanked the Czech counterpart for the hospitality, adding that Tirana and Prague have many bridges among them, which makes it even more necessary to increase the level of cooperation between them.
"We had a fantastic opportunity to talk with the mayor about the bridges of cooperation between Tirana and Prague. We have many students, young, old, even a city the size of Tirana and a fantastic story. I believe that one of the things we can learn from working with Prague has to do with the culture of start-ups, with the focus being put on entrepreneurial youth, on the youth that produces, on the youth that develops the economy," said Veliaj.
He added that Prague and Tirana have the opportunity to exchange successful experiences that they have also implemented in the field of environmental policies and green cities. "It was music to my ears that Prague, like Tirana, has a project for planting of 1 million trees around the city. Apparently this is the trend of cities, who want to confine themselves to green spaces, to dictate where urban development ends and where the rural and agro-tourism sectors begin. I believe that for many of these areas, where Tirana is running to be the European Capital of Youth for 2022, we have much to learn from Prague", Veliaj said.