It Is High Time Negotiations Were Open, IMO Chair Says
Albanian Daily News
Published
September 12, 2019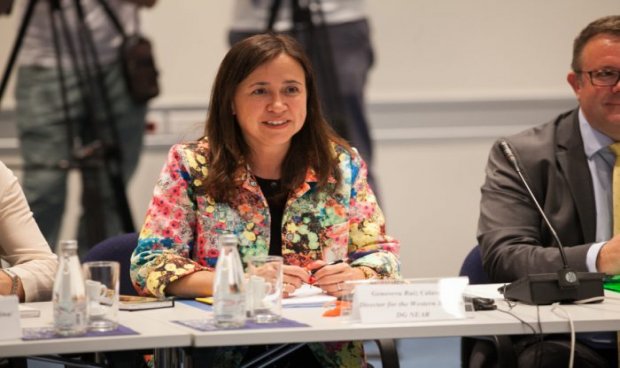 International Monitoring Operation Chief Genoveva Ruiz Calavera says the time has come for Albania and Northern Macedonia to open negotiations.
From Podgorica, Ora Calavera told local media that the EC will go ahead with a clear goal before the EU Council.
"The time has come to open negotiations with Albania and Northern Macedonia. It is very important for Albania to continue to meet the conditions set for it.
Albania must build credibility for EU member states.
The situation in Albania must be overcome as it does not serve the country and the citizens at all," said IMO's Chair.
IMO Chief Genoveva Ruiz Calavera has refused to respond to the SP's initiative to dismiss President Ilir Meta.
"I do not want to comment on this as there are many ongoing processes," Calavera said.