Kryemadhi Holds Farewell Meeting with Outgoing Croatia's Ambassador
Albanian Daily News
Published
September 12, 2019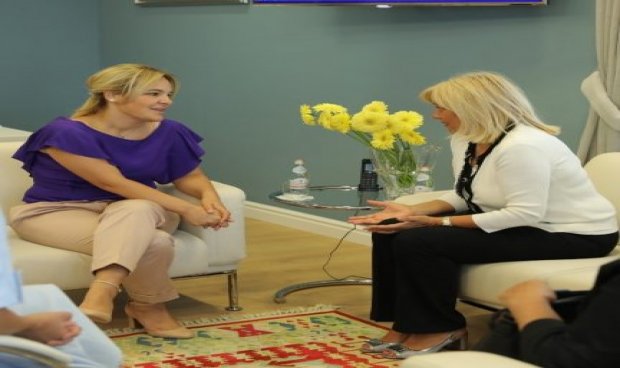 Chairwoman of Socialist Movement for Integration (SMI) Monika Kryemadhi, held a farewell meeting with outgoing Croatia's Ambassador to Albania, Bujas Juraga.
Kryemadhi unveiled a part of the talk with the departing ambassador, while stressing that the main focus was Albania's Integration to EU.
"I received today at SMI's headquarters Croatia's Ambassador, Bujas Juraga. During my conversation with Ambassador Juraga, I noted that Albania takes Croatia as an example of is path towards EU," says Kryemadhi.