Panic in Tirana as Huge Quake Causes 52 Injured
Albanian Daily News
Published
September 21, 2019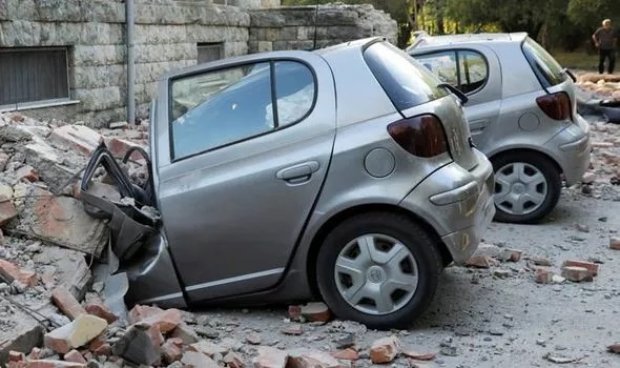 A strong quake struck near Tirana at 2.15pm with a 5.8 magnitude. There have been reports of at least 52 people who have been injured. Many people reported they could feel buildings shake and there have been reports of falling bricks crushing cars in the capital, as well as buildings being badly damaged in the coastal town of Durres, close to the epicenter.
Minister of Health, Ogerta Manastirliu, said from the Trauma Hospital that the injured are hospitalized and fortunately their situation is not critical.
"All the citizens are hospitalized and taking the necessary care. The situation is under control. The injured are from Tirana and Durresi where the quake was felt more," said minister.