Tirana Assessing Damage after Biggest Earthquake in 30 Years
Albanian Daily News
Published
September 22, 2019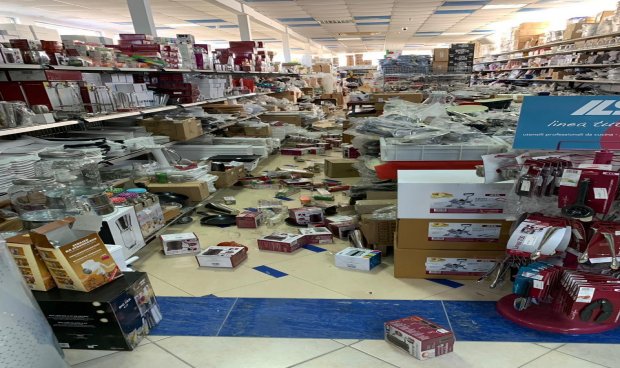 No fatalities or major injuries were reported after Saturday night's 5.8-magnitude earthquake. But warnings by seismologists that large aftershocks were expected to continue for days -- if not weeks -- prompted further precautions all over Albania.
Prime Minister, Edi Rama expressed relief Saturday that damage and injuries weren't worse after the largest earthquake the region has seen in nearly 30 years, while voicing concerns about the possibility of major aftershocks in the days and even months to come.
During the Government's meeting, PM said that every damage caused will be estimated and the experts will be at every house.
Health Minister Ogerta Manastirliu said 68 people had been treated for injuries in Tirana and Durres. Most were hurt while dashing out of their homes in panic.
In the region of Tirana, 48 houses and three apartment buildings had suffered cracks, while in Durres region 42 houses and four apartment buildings were damaged, Defence Minister Olta Xhacka told a news conference.