'Washington's Secret Plan for Balkans'/Serbian Media: Kosovo to Divide, Albania to Unite
Albanian Daily News
Published
October 9, 2019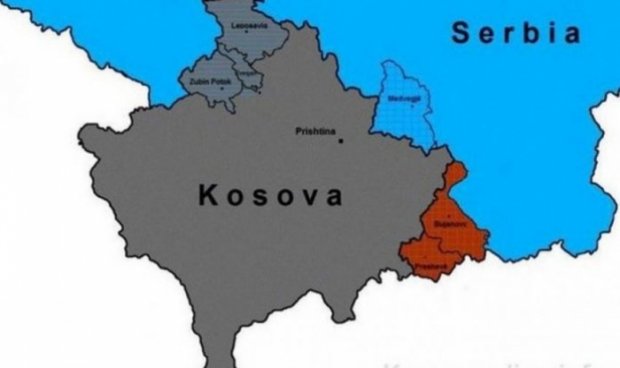 Following the victory of the radical left-wing Vetevendosje party in Sunday's snap elections in Kosovo, new changes have been envisioned for the Balkans, as well as some theories about US secret plans for the region.
Renowned Serbian media, the Telegraph, has alluded that the US is preparing a package by which they plan to resolve the entire Balkan issue.
According to Serbian media, former US Ambassador to Serbia Cameron Munter has leaked Washington's strategy because, according to the newspaper, Munter's statement after meeting with President Aleksandar Vucic coincides with what was said in other diplomatic circles.
The source of the Serbian newspaper pointed out that Munter's words were in fact a sort of sketch of the American package for the Balkans, the realization of which began practically with the appointment of Matthew Palmer as Special Envoy for the Western Balkans, reports Telegraf.
Serbian newspaper reports that details of the US package may change, but they will not be essential.
The newspaper says the plan includes an offer for partition of Kosovo, to effectively erase the borders in the Balkans, some sort of economic union, greater autonomy for Albanians in North Macedonia, but also the survival of the whole of Bosnia, with significant concessions for Serbs in Republika Srpska.
The Telegraph also reports that in Washington, at least in the attached part (US President Donald Trump), they expect Russia and (Russian President Vladimir Putin) to accept their project for the Balkans, reports newsbomb.al.
The US Balkans project relies on five points according to Serbian media, with the first point being the partition of Kosovo, demarcating the border so that the northern part remains within Serbia with Mitrovica's special status.
The second point concerns Bosnia's integrity, the creation of the Economic and Customs and the actual deletion of borders for the flow of people between Serbia and Republika Srpska, but without the possibility of Bosnia's secession.
The third point concerns the rights of Albanians in North Macedonia. The fourth point concerns the economic package and is similar to the plan to resolve the dispute between Israel and the Palestinians, while the fifth point will be about the Customs Union, where Washington will insist on forming a Balkan Union, in which borders would be completely open to freight transport and people movement.
The Serbian newspaper has also unofficially stated that the US and other Western countries would spend about EUR 10 billion on these goals.