Mogherini's Departure, Farewell Meeting with Balkans' Leaders
Albanian Daily News
Published
October 29, 2019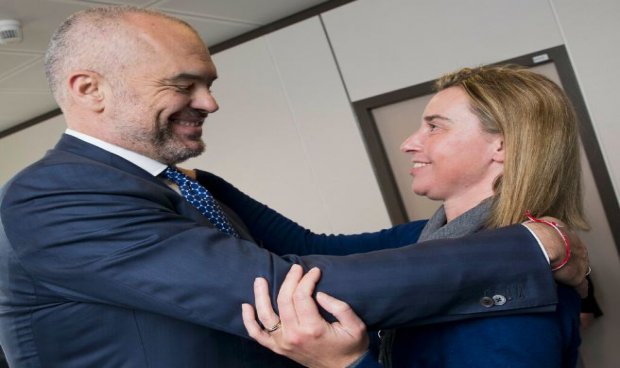 High Representative of the Union for Foreign Affairs, Federica Mogherini, will receive this Tuesday in a farewell meeting the leaders of six Western Balkan countries, that of Albania, Kosovo, Serbia, Montenegro, Macedonia and Bosnia and Herzegovina.
It is reported that the meeting will be attended by PM Edi Rama, Kosovo's President, Hashim Thaci, Macedonia's PM, Zoran Zaev, Serbia's President, Aleksandar Vucic, President of Montenegro, Milo Dukanovic, and members of the Bosnia and Herzegovina's representatives, Zeljko Komsc, Milorad Dodik and Sefik Dzaferovic.
In the meeting will be talked on developments in the region, solution to challenges and analysis of achievements during Mogherini's mandate.