Albania-Andorra, Police's Measures Announced
Albanian Daily News
Published
November 13, 2019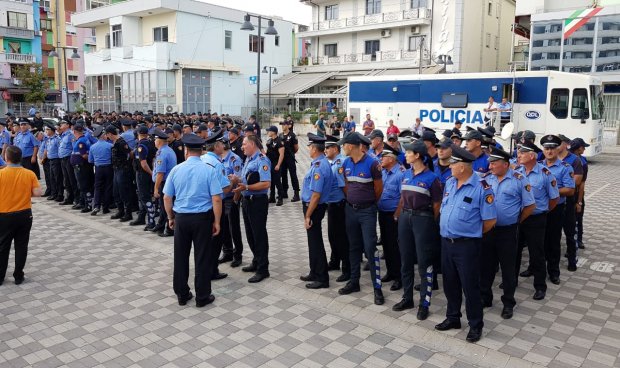 State Police announced the measures taken for keeping under control the match Albania vs. Andorra, to be played on Thursday at 20:45, in the framework of EURO 2020 Qualifying.
As the Police declared, there will be a partial restriction of vehicles move in the city of Elbasan, where the match will be played, meanwhile it announced also that some bars surrounding the stadium "Elbasan Arena" will be closed for some hours. Moreover, the Police asked the fans to be equipped with the tickets and the ID cards, as well as to avoid objects such are keys, bottles, coins, etc.
"Elbasan Local Police Directorate urges citizens to minimize their movement within the city of Elbasan starting from this afternoon until the end of the activity, which would greatly contribute to the normal development of this activity," announced the police.