Dialogue, as Key for Completion of Electoral Reform
Albanian Daily News
Published
November 20, 2019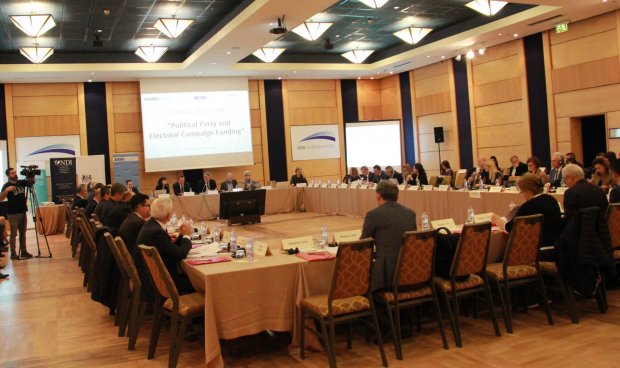 The OSCE Presence in Albania, together with the Council of Europe/European Union and the National Democratic Institute, organized on Tuesday the electoral reform workshop, focusing on political party and electoral campaign financing.
"We promote crucial reforms in an inclusionary manner, in close partnership with international organizations, in respect of all Albanian institutions and political parties and for the benefit of the citizens of Albania," says experts of OSCE/ODIHR, CoE/EU and NDI.
They shared their perspectives on the topic of party and electoral campaign financing with representatives of many Albanian political parties, making it a concrete, rich and valuable exchange of views and solutions.
The event facilitated the dialogue among all political parties in order to make concrete steps towards the completion of the electoral reform in line with OSCE/ODIHR recommendations pending unaddressed for a long time now.
"We commend the participation of the parties which left the Assembly, as well as the proposals that they made in this event. This event is an important step towards the normalization of political dialogue through the provision of technical expertise by the OSCE and our international partners to promote crucial reforms.
The OSCE Presence in Albania is willing to facilitate other round-tables, workshops and conferences on electoral reform, while making available technical expertise.
We remain determined to support Albania and all its institutions in inclusionary dialogue according to our mandate in the country," they reacted.