PM Rama - King Salman, Investments Discussed
Albanian Daily News
Published
November 22, 2019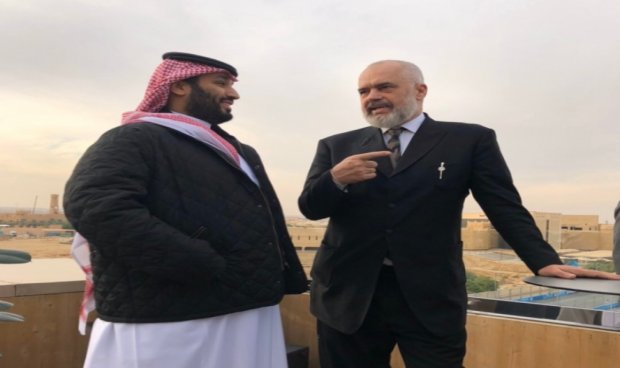 Prime Minister Edi Rama has met on Friday with Crown Prince of Saudi Arabia, Mohammad bin Salman bin Abdulaziz Al Saud to discuss investment preparations that are to occur in Albania.
While meeting in Riyadh, Saudi Arabia's capital, these officials talked about preparations' progress, which will take place in several important sectors, such as tourism, infrastructure and culture.
Previously, PM Rama and King Salman have signed two agreements, that on Avoidance of Double Taxation and Prevention of Fiscal Evasion, as well as the Agreement on Air Services Cooperation.
"In Riyadh with Crown Prince Mohammad Bin Salman, to discuss on the progress of preparations for some important investments in tourism, infrastructure and culture", announced PM Rama.