Govt to Revise 2019-20 Budgets for Quake Repairs
Albanian Daily News
Published
December 2, 2019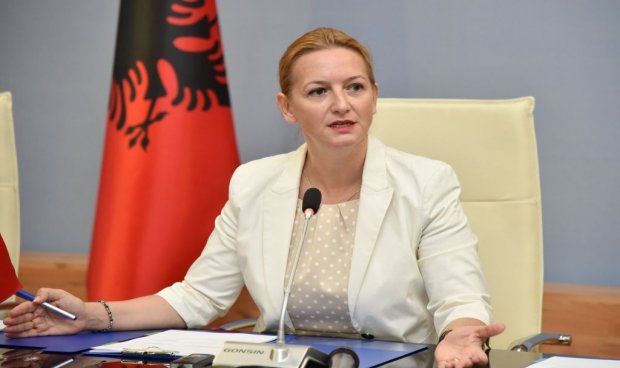 The Minister of Economy and Finance Anila Denaj said on Monday that the 2019 budget as well as that of the 2020 draft budget will be reviewed in order to enable the transfer of potential funds to the reconstruction package for the earthquake damage.
Following the approval of the 2020 budget by the Economy and Finance Committee, in a statement to the media, Minister Denaj said that the damage caused by the November 26 earthquake will be covered by the state budget. "We are looking at funding in this year's budget, as well as in the planned 2020 budget," she noted.
"We are doing the preparatory work. Ministries have started preparing lists of projects for which implementation can be delayed," Denaj underlined.
During her speech, Minister Denaj further said that schools will have the top priority in the reconstruction phase.
Moreover, Denaj said this is a process that requires patience to get all the information. According to Denaj, funds from infrastructure projects will be cut, as well as current costs.
According to media reports, the preliminary damage bill from the devastating earthquake is estimated at around Euro 500 million. While the assessment ofbuildings has not yet been completed, thousands of citizens are left homeless and dozens of educational institutions need intervention.
Albania's 2020 draft budget projects economic growth of 4.1% next year and budget deficit equivalent to 1.6% of gross domestic product (GDP), Finance Minister Anila Denaj said on November during the presentation of the draft. The economy is expected to grow by 4.5% in 2021 and 2022 each, Denaj said.
The government forecasts budget revenue at Lek 502.6 billion (Dollar 4.5 billion/Euro 4.1 billion), up 6.2% from the 2019 estimate, while expenditure are expected to increase by 5.1% to Lek 532 billion.
The government will continue to lower public debt, Denaj said, adding that the public debt-to-GDP ratio is expected at 62.2% in 2020, down from 64% of GDP estimated for the current year.
Earlier in November, the government decided to lower its projection for 2019 economic growth to 3.4% from 4.3% forecast at the beginning of the year.
In 2018, Albania's GDP grew by 4.06%, after a 3.84% increase in 2017, the office of statistics has said.