Media Warns Protest against Anti-Defamation Law
Albanian Daily News
Published
December 13, 2019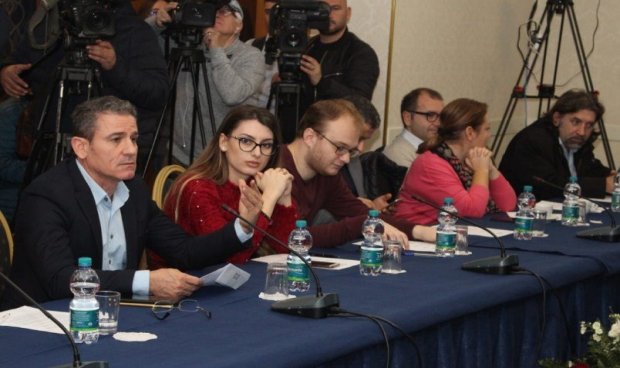 Journalists and civil society have decided to protest against the controversial media law which Government plans to vote it in Parliament on December 19.
Gathered in a round-table on Friday, journalists and civil society representatives considered the 'anti-defamation' package of Premier, Edi Rama as a tentative to control the on-line media.
"I agree that we must use all the form of protests to object the new media law. We must raise the pressure against government and not allow this draft to be voted. We must react ahead of the December 19 Parliamentary session. I propose to protest for three days in a row," said journalist Aleksander Cipa.
Meanwhile, Mark Marku proposed different meetings to be realized even with the diplomats, because government is threatening free media.
The new law will give government bodies the power to instantly block websites and impose fines reaching as much as EUR 830,000 for what they consider to be violations of the law. These could include breaches of national security or so-called "fake news". The broadness of the scope leaves it wide open for abuse and is a huge cause for concern for freedom of expression and media freedom in Albania.