Kurti - Mustafa Meeting's Result Unveiled
Albanian Daily News
Published
December 13, 2019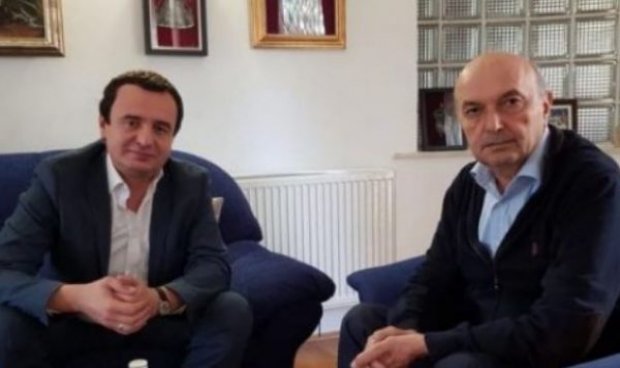 Chairman of Kosovo's Vetevendosje (Self-determination) Movement, Albin Kurti has conducted this Friday meeting with Chairman of Democratic League of Kosovo (LDK), Isa Mustafa.
Although they have met and discussed to reach an agreement for a governing coalition in Kosovo, no such agreement has been signed, but they have agreed to continue their meetings in daily basis.
Moreover, MP of Vetevendosje, Glauk Konjufca has confirmed such meetings of Kurti and Mustafa will continue and decision for oftener meetings was made after having noticed advancement of positions.
"It was a very important meeting, in effort to finding a common agreement for the governance coalition. Since we have seen advancement of positions, we agreed for meetings to be more frequent", proclaimed Konjufca.