Deadly Quake, Albania VS Italy Charity Match Played
Albanian Daily News
Published
January 10, 2020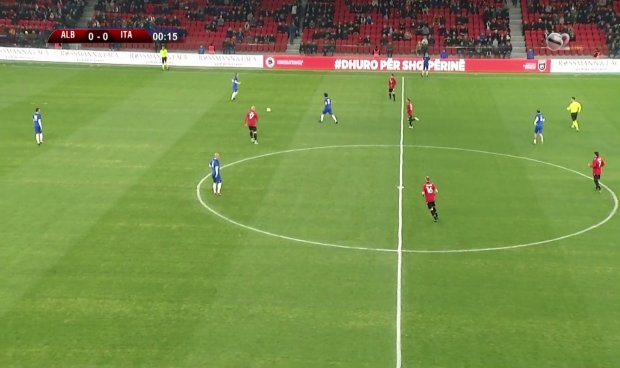 Charity football match has been played this Friday between Albanian and Italian national teams.
This match has started with a minute of silence in honor of victims fallen as a result of devastating November 26 earthquake and former known coach Shyqyri Rreli, who died on December 31.
However, the match played at "Air Albania" stadium of Tirana ended in draw, after Mauro Esposito scored the first goal, a result balanced by Albanian national team's player, Erjon Bogdani.
On the other hand, Albania was beaten by Italy through the football penalties, considering that Klodian Duro lost one of them.
Furthermore, Albanian players were: Thomas Strakosha, Debatik Curri, Besnik Hasi, Armend Dallku, Nevil Dede, Altin Lala, Ervin Skela, Edvin Murati, Xherdan Shaqiri, Altin Rraklli and Igli Tare, coached by Ilir Shulku.
Meanwhile, for Italy played Antonio Chimenti, Cristian Zaccardo, Max Tonetto, Francesco Colonnese, Michele Marcolini, Damiano Tommasi, Mauro Esposito, Simone Perrotta, Massimo Paganin, Luigi Di Biagio and Benito Carbone, coached by Gianni De Biazi.