'Albania Must Recognize Serbian Genocide'
Albanian Daily News
Published
January 15, 2020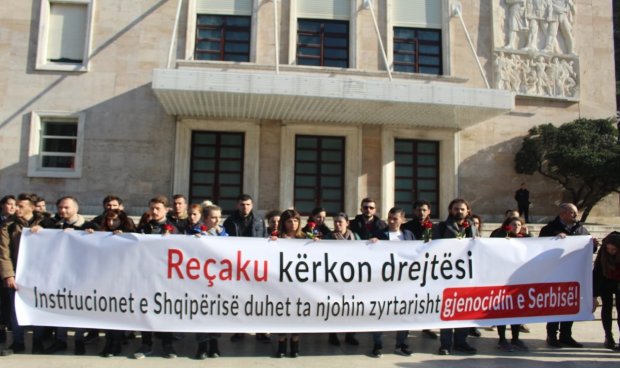 Along with the commemoration ceremony in Racak, Kosovo, the Self-Determination Movement in Tirana (VV) decided to commemorate the January 15, 1991 massacre.
The commemoration was held in front of Albania's prime ministry in Tirana. Some red roses were placed in the Prime Minister's office garden and the activists were holding banners with the inscription "January 15th, Genocide of Serbia against Albanians". But what stood out most was the banner with the inscription "Racak seeks justice, Albanian institutions to officially recognize Serbian genocide'.
Today is the 21st anniversary of the Serbian genocide in Racak, considered one of the biggest massacres of Slobadan Milosevic's Serbian army in Kosovo.