Electoral Reform, Gjiknuri and Hajdari Receive OSCE's Diplomatic Corps
Albanian Daily News
Published
January 24, 2020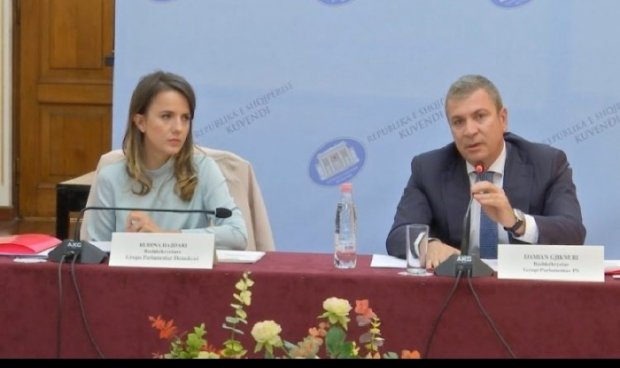 Co-chairpersons of Electoral Commission Rudina Hajdari and Damian Gjiknuri, have received in a meeting in Tirana the OSCE's diplomatic corps.
At the meeting held in the capital Gjiknuri and Hajdari, informed the OSCE ambassadors about the developments of the electoral reform.
"We informed the ambassadors about the electoral reform process, as well as them about the dialogue, which we have started with the non-parliamentary opposition. They supported us in continuing the dialogue, and encouraged us to close this reform as soon as possible," Gjiknuri said.
The two chairpersons of the Electoral Reform Commission had asked the OSCE-ODIHR to send foreign experts to work together with local experts on drafting electoral reform.
Referring to the decision taken at the first meeting of the Political Council, held a few days ago (January 16th), six legal experts have been appointed to draft the reform, including two from the non-parliamentary opposition, two from the Electoral Reform Commission (majority and parliamentary opposition) and two outsiders.