Albania Determined on Its Stance on Mujahedin' Sheltering
Albanian Daily News
Published
January 29, 2020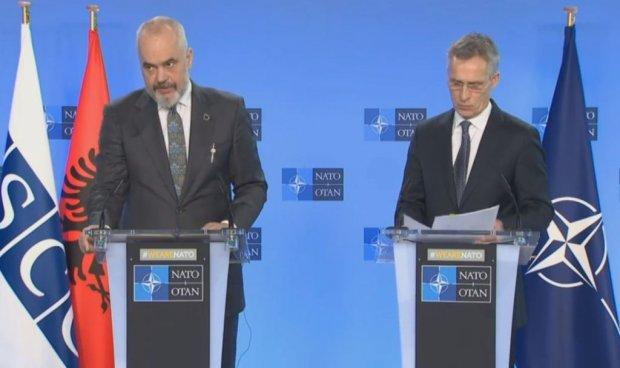 Prime Minister Edi Rama ensured on Wednesday that Albania will not change its approach to Iranian Mujahedin, saying their sheltering has been provided as a humanitarian operation.
In this regard, PM Rama declared Albania has agreed to shelter thousands of people, whose life has been threatened by Tehran regime, because this is part of the country's tradition.
In addition, PM Rama mentioned the expelling of diplomats Mohammad Ali Arz Peimanemati and Seyed Ahmaad Hosseini Alast, also of other people in contradiction with diplomatic activity.
Previously, US Secret Service revealed the diplomats, expelled from Albania on January 15 were actually camouflaged people to plan terrorist attacks, threaten and spy on Iranians living abroad.
"Albania has accepted to give shelter to several thousands of people, life of whom has been threatened by the regime of Tehran. It is part of what we are, of our tradition. We have done also this thing as a humanitarian operation. We will not change our tradition and approach towards these people. As for the wrongdoing activities in Albania, we have expelled the diplomats and other people that are outside the regular activity of diplomatic part", proclaimed Rama.