Albanian Daily News
Published
February 11, 2020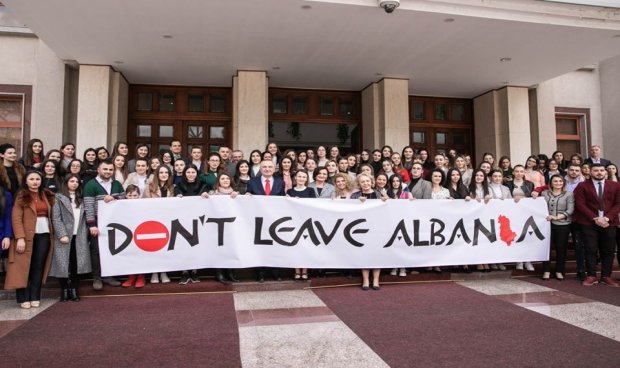 President of the Republic of Albania, Ilir Meta expressed on Tuesday happiness to having gathered with students, lecturers and teachers to give the message against depopulation: Don't leave Albania.
This message by President of the Republic was transmitted on International Day of Women and Girls in Science, underlining that the phenomenon of depopulation endangers Albania more than ever.
Meanwhile, President Meta expressed gratitude to the contribution and devotion of science-engaged teachers and lecturers, who inspire the younger generation to build their future in their own country.
"Very happy that on International Day of Women and Girls in Science, altogether with tens of excellent students, honored lecturers and teachers, to be joining with a strong message against the phenomenon of depopulation that endangers us more than ever: DON'T LEAVE ALBANIA! Special gratitude and thanks for the special contributions and dedication of teachers and lecturers engaged in science that inspire the young generation with the hope to build the future in our Homeland", said President of Albania.