Huge Amount of Asbestos Seized Inside Brindisi-Albania Ferry
Albanian Daily News
Published
February 20, 2020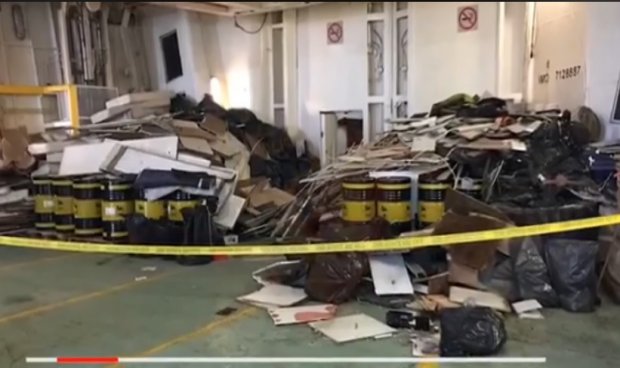 Huge amount of asbestos, known for causing several cancers and diseases in humans was seized this Thursday evening inside a ferry from Brindisi to Albania.
Police of Vlora in collaboration with the border police successfully finalize the operation coded 'Asbestos' seizing the huge amount of asbestos and arresting six Albanian citizens.
The dangerous waste was seized during a control made inside the ferry after it anchored in Albania. The arrested are the citizens with the initials K.TH. 65, A.C. 28, A.G., 48, F.T. 71, E.C. 55, and Z.K. 45. all residents of Vlora.
The asbestos was found inside a van in the ferry, while the law of Albania banned it.
Asbestos is a group of six naturally occurring fibrous minerals composed of thin, needle-like fibers. Exposure to asbestos causes several cancers and diseases, including mesothelioma and asbestosis. Although asbestos strengthens and fireproofs materials, it is banned in many countries, including Albania.