Parliament to Operate with Online Voting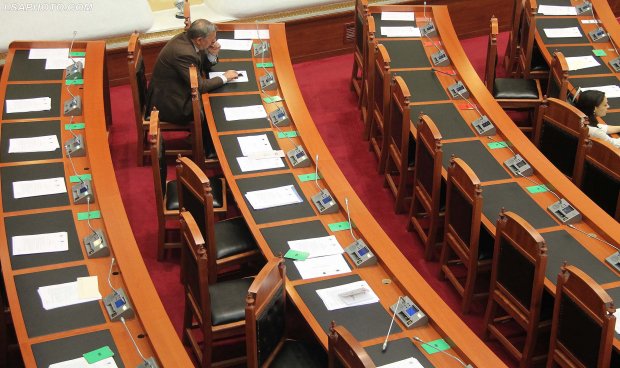 While reminding Albanian citizens of the importance of restriction measures to halt the spread of coronavirus, the Speaker of Parliament Gramoz Ruçi said in a message on Tuesday that all essential services of the Parliament are operational, and that the necessary infrastructure for the online operation of the Parliament is being prepared, until the situation returns to normal.
Ruçi underlined that the Albanian Parliament fully supports the measures taken by the Government and expressed appreciation for the positions of the President of the Republic, institutions, political parties, entrepreneurship, civil society and the media that contribute to the fight against Covid-19.
He also expressed appreciation for the work and efforts of doctors and health professionals to save lives and for the outstanding contribution of the police and armed forces to the rigorous implementation of the measures imposed.
"The Parliament will approve the normative acts and measures taken by the Government, for which work has begun. Respecting the restrictions and in accordance with the established rules, the lawmakers are in constant communication with citizens and state agencies and are closely monitoring their work. In line with the new conditions created, parliamentary committees will begin this week reviewing legal drafts, by working online," he informed.
"The greater the commitment, the shorter the time when we will overcome this global danger," Ruçi stressed in his message.