Albania's Beaches Getting Ready amid Pandemic as Govt Presents New Rules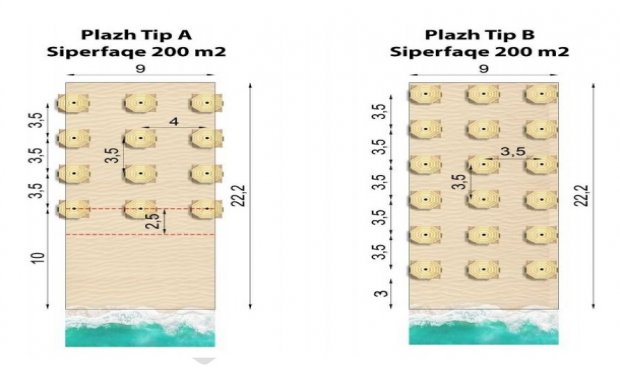 Hundreds of thousands of tourists flock Albania every year, enjoying the Alps or the country's coastline.
However, as summer approaches amid Covid-19 restrictions, it seems unlikely they will be able to enjoy the country as they normally would.
Albania has already lifted some lockdown measures, and will do so further from May 4 and 11.
While social-distancing rules that will affect the upcoming holiday season will be unveiled by Tourism Ministry that is trying to help tourism sector by opening it and imposing new rules.
The Ministry of Tourism and Environment and the Ministry of Health and Social Protection have a new project how they are planning to open the new touristic season amid pandemic with new strict rules.
First of all, according to the new draft protocol, each accommodation unit must have an anti-covid-19 coordinator. This person will be trained by the competent authority for the entire procedure and preventive measures he/she must take in order to train respective staff.
However, the protocol will be valid after it is approved, only if the government decides to ease measures and allow going to the beach.
Meanwhile, the coordinator must compile an internal regulation, in accordance with this protocol of measures and assign concrete tasks to the staff. Measures for the supply of the necessary tools and logistics must be taken too. Therefore, the staff must be equipped with the full range of personal protective equipment (PPE), some of which may be basic, and in other cases may be more sophisticated. All depends on the type of service that is to be provided.
Nevertheless, all staff must keep gloves and protective masks throughout the service period. Each employee must receive the necessary training by the anti-coronavirus coordinator and the administration of the enterprise.
Furthermore, each employee must keep the PPEs without making any changes or modifications to them, and immediately notify the coordinator if a defect or non-compliance with them arises.
It is proposed that private beach must sets up umbrellas and deckchairs with a safety distance of 3.5 metres as well as installing ropes to mark out the space between holidaymakers.