So Many Albanians Blatantly Ignore Social Distancing Crowding Bars
By A. Beqiraj
Albanian Daily News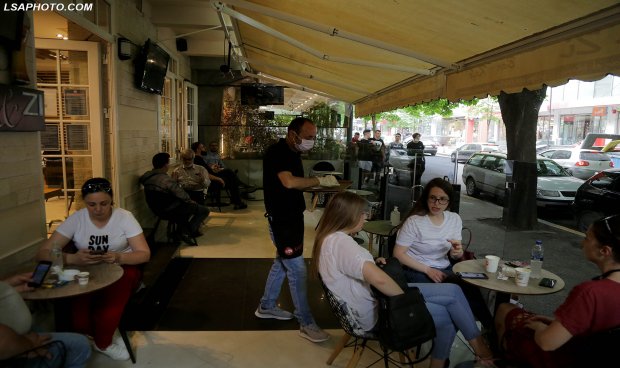 Old habit of Albanians to crowd coffee bars seems to not have vanished a bit despite coronavirus pandemic.
Bars in Tirana have returned to normalcy and anti-Covid-19 measures are not fully respected. Since the moment they were declared open, Albanians flocked to bars and several restaurants to blow off some COVID-19 steam.
In some of the most populated areas of Tirana, social distancing rules were openly defied as more than two people sit at the tables and the distance was not respected.
Even the waiters themselves were not equipped with gloves, as the protocol requires, while protective face-masks most of the time are not put correctly.
Contrary to what was predicted, customers' temperature is almost never measured, but on the other hand even the citizens themselves do not seem to be bothered by this fact. They looked relaxed while enjoying the conversation in the bar.
Now that Albania has entered into the opening phase and there are no more restrictions, it is up to the citizens to be aware, taking into account the fact that the Covid-19 is still around.