Tourism-reliant Countries to Face Severe Decline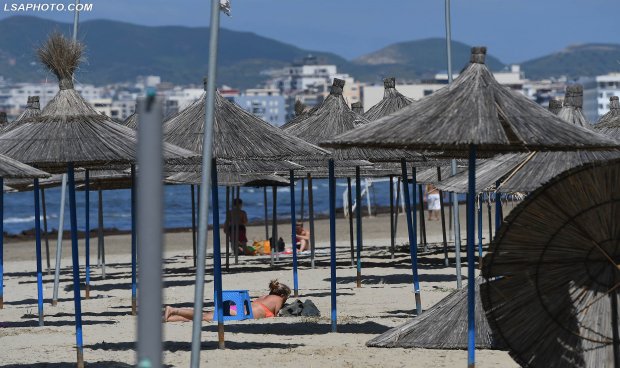 The popular Adriatic and Black Sea tourist destinations of Southeast Europe are looking to domestic holidaymakers and those from nearby countries that have managed to get their coronavirus (Covid-19) outbreaks under control to save the 2020 summer season, Berlin-based bne Magazine said in an analysis of the region.
With travel restrictions imposed across Europe to contain the spread of the highly infectious novel coronavirus, countries such as Albania, Croatia and Montenegro, where tourism accounts for a substantial share of gross domestic product (GDP), face severe economic contractions this year.
Figures now being reported for March, during which lockdowns were imposed across most of the region, as expected show a slump in tourism. Croatia, for example, reported that tourist arrivals slumped by 76.8% year-on-year in March, as the pandemic took its toll on the tourism industry worldwide.
The number of foreigners arriving in Albania plunged by an annual 66.4% to 95,321 in March, after rising 13.6% a month earlier, data from the statistics institute INSTAT indicated.
Slovenia recorded 75% fewer tourist arrivals and 67% fewer tourist overnight stays y/y in March due to the government action to prevent the spread of Covid-19, the statistics office said on April 24. Foreign tourists generated just over 47,000 arrivals or 78% lower than a year earlier and almost 146,000 overnight stays which is 71% fewer than in March 2019, the tourist office said.
An important contributor to GDP, the World Bank puts the direct contribution of travel and tourism to GDP as high as 11.67% in Montenegro, 11% in Croatia and 8.49% in Albania, as of 2018.
Taking into account both direct and indirect effects, tourism accounts for around a quarter of GDP in the three countries, according to the World Travel and Tourism Council. The European Commission projects a 9.1% GDP contraction in Croatia this year, one of the largest in the union. The other EU members expecting a drop of more than 9% are Greece, Italy and Spain, all major tourist destinations.
A report from Standard & Poor's puts Albania and Montenegro among 15 countries that will see huge consequences for their tourism sectors from the pandemic.
Albania's Tourism Minister Blendi Klosi announced that the government in Tirana is also negotiating with certain countries and airlines so that international tourists may be able to come to Albania via charter flights and stay in hotels while following all the appropriate physical distancing rules.
Klosi said that Albania first expects to receive tourists from neighbouring Kosovo, and then other countries.
Meanwhile, the head of Albania's tourist operators in the south of the country, Vasil Bedini, said that tourism service operators have already prepared packages for tourists and are just waiting for the relevant authorities to give them the green light.