TIA Expects Great Losses from Covid-19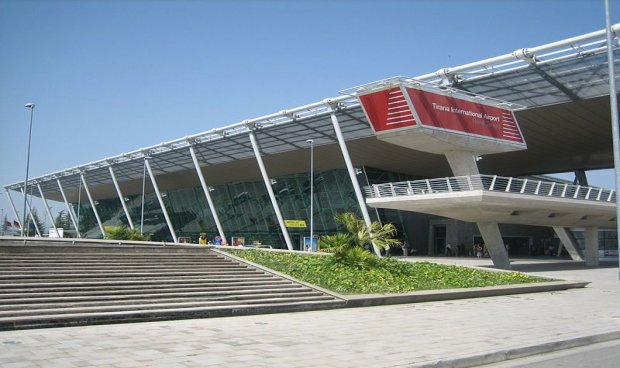 About 3.3 million passengers flew to and from Tirana International Airport in 2019, setting a record high. The turn of the country into a tourist destination and the entry of low-cost companies boosted flights. But the situation turned upside down, beginning in March, after the suspension of all commercial flights, the chief executive officer (CEO) of TIA, Constantin von Alvensleben, said in an interview for local business news provider Monitor.
"Losses are drastic. Before the pandemic, TIA processed up to 64 flights a day, but starting from March 12 we dropped to 1 or 2. There is almost no revenue from the activity, as you might guess, while the costs are mostly unchanged. We can reduce what we can reduce, but there is a limit to how much you can reduce costs. The airport must be open for flights for humanitarian reasons, for repatriation and for the transport of goods," Alvensleben added.
However, TIA's CEO said that he is sure that with the opening of the EU borders, TIA will welcome again the flights of all Albanian and European airlines.
Asked about the expectation for traffic flow in 2020, TIA's CEO said that if the traffic starts to increase during June, the airport has the opportunity to reach the figure of 1.5 to 2 million passengers this year. "Compared to the figure of 3.3 million passengers we had in 2019, it may seem like a bad result. But I don't think it would be a bad result at all. This result would show that Tirana airport has the necessary strength to face the problems in the difficult aviation sector," Alvensleben said.
Asked about the planned Vlora airport and its impact on the aviation market, the CEO said that TIA welcomes any development that would advance the Albanian aviation infrastructure. TIA is the capital's airport. As for the perspective of the Vlora airport project, I think it will take several years to develop it and air traffic will probably be seasonal. If the government guarantees traffic, then this would lead to competition problems, which we would look at carefully. But in addition to this aspect, the government has an open way to implement the idea of the new airport and I wish success to the Albanian government in this project."
Furthermore, TIA's CEO expressed his concern with the business climate in Albania. "I think that the procedural rules of judicial proceedings in Albania should be respected and improved to the maximum, as a premise which leads to the fulfillment of European standards for the realization of a fair and impartial trial. I think there is a need to improve the procedural rules regarding the security measures of the lawsuit. I think that no action should be taken to secure a lawsuit without a regular court hearing, where both parties should be heard and a fair and equal process should be implemented."