Albanian Bars and Restaurants Cut 22% of Staff due to Covid-19
By A. Beqiraj
Albanian Daily News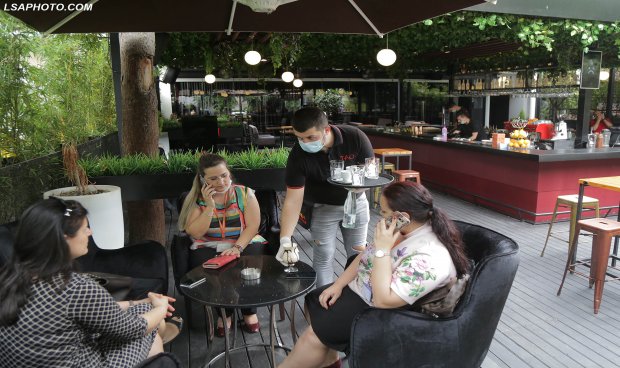 Albanian bars and restaurants had to cut about 22% of their staff because of coronavirus in the first quarter of 2020.
In the second week of March they were forced to close quickly. There are about 18,000 bars and restaurants in the country (82% of which are coffee bars), according to INSTAT, with over 50,000 employees, or about 10% of private sector employees in total.
INSTAT's first data show that the consequences were great and the bars and restaurants are the hardest hit in terms of employment.
For the first quarter of the year, the number of employees in this activity fell by 21.7% and the salary fund shrank by about 20.6%, marking the worst performance of all service sectors in terms of employment.
In all other service activities, the number of employees was increasing in the first quarter, reflecting the performance of the first two months of the year, but it seems that bars and restaurants got faster and stronger blows. The sales index of this activity was also negative.
Although the bars and restaurants have already opened, after two months of closure, the performance does not look very positive. Market operators claim that consumption and attendance is low, especially for restaurants.
While nightclubs continue to be closed. "If the government does not intervene with grants or rent subsidies, these businesses will go bankrupt. We are talking about structures that have cost hundreds or thousands of euros and have high maintenance costs," Enri Jahaj, member of the board of directors of the Association of Bars, Restaurants and Clubs.
"We as an association predict that there will be a mass bankruptcy, especially family businesses set up with minimalist investments will not be able to survive the crisis," he told Monitor earlier.